It has come to our attention that there are various scammers which are riding the so-called "bitcoin hype" and using it to promote fraudulent trading software. Seeing that this is the case, we decided to conduct our own little investigation and see how these schemes operate. After a quick check we found out that there are multiple Bitcoin Era apps which are available on Google Play. A website which has recently exposed this fact in their review, and also explains it is happening because there are "competing affiliate networks" which are trying to get users to register through their software.
We have attached an image of how this looks like on Android (Google Play).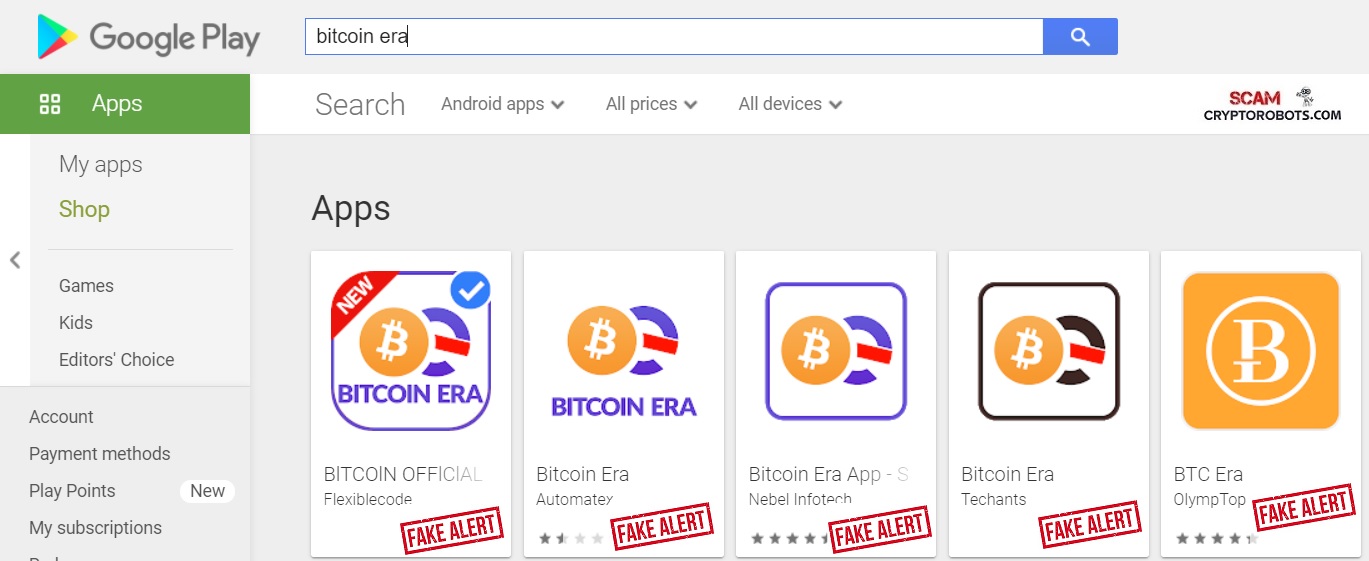 It's interesting that when we searched for a genuine review about this fake app we found the first page of Google to be full of paid press releases, and all kinds of nonsense about how this automated trading software generates money on auto-pilot.
It's not every day we see something like this, and in most cases we review legitimate software such as Antivirus or gaming consoles. Clearly this niche is "the wild West" as all kinds of fishy websites have been able to promote fake trading software and generate affiliate commissions.
We also checked the actual Bitcoin Era software developers such as "Flexiblecode" and "Automatex". These companies are not very well-known and when we tried to reach out in order to receive some type of explanation about the nature of the software they have developed, we failed to receive any answers.
After installing the software on our mobile device and testing it out we found out that trading automation is not possible. That was enough for us, we immediately proceeded to uninstall the app and provide our input about this bogus fake system.

It is also worth mentioning that there is another software named "Quantum AI" which looks exactly the same and is apparently advertised in a similar fashion.
Reference: https://scamcryptorobots.com/quantum-ai-review-scam/