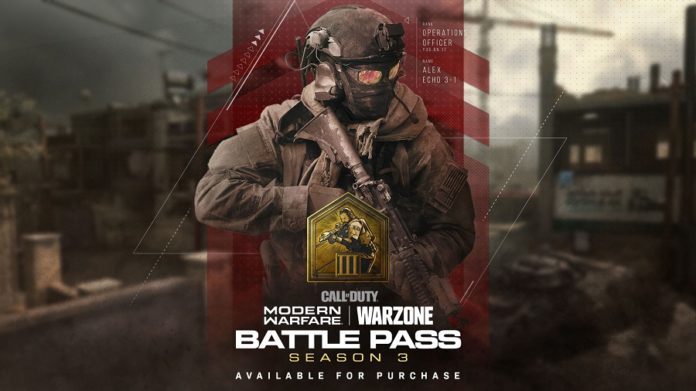 Call of Duty's second season: Modern Warfare and, more recently, Warzone ended yesterday. The opportunity for Activision to unveil the Third Season Roadmap that begins today on all platforms.
Activision launched yesterday evening a teaser and a road map for this season that will keep players engaged for the next 60 days.
New operator, new guns, new maps
Activision may not renew the formula. A new season is an explosion of new content. The special feature of this Call of Duty opus is that some of the season pass items are free for all.
After welcoming Ghost in season 2, Modern Warfare is bringing out a new operator, Alex, today, from the game's solo campaign launched last October. Throughout the season, two new recruits, Ronin and Iskra, will also join the ranks.
From today, players will be able to compete on three new maps: Talsik Backlot, Hovec Sawmill and Aniyah Incursion-a smaller version of Aniyah's Palace from the classic multiplayer mode.
Two new weapons will also join the players' arsenal with the SKS, a tactical shotgun, and the Renetti, a pistol.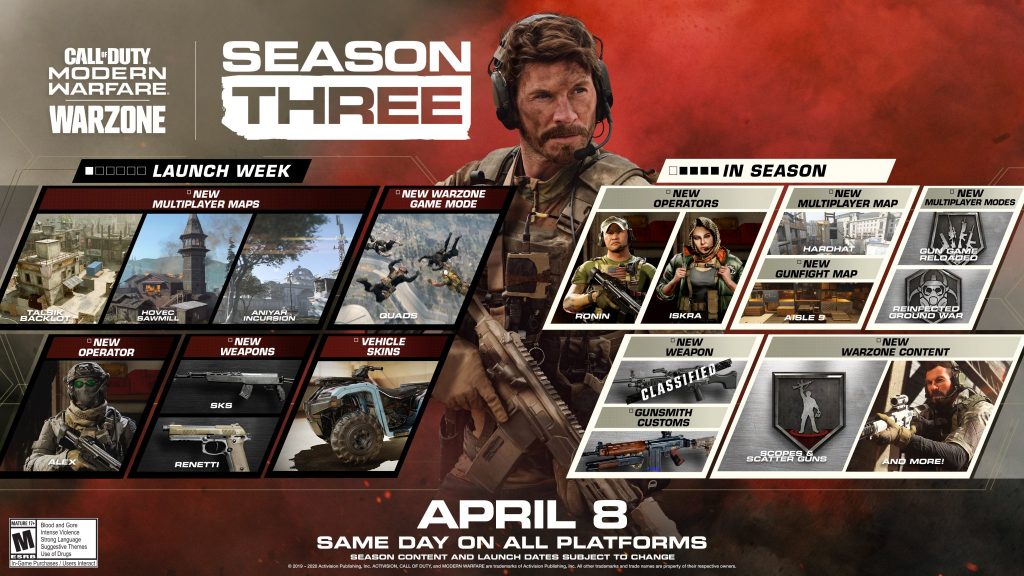 Vehicles Now Customizable
New this season: all the vehicles in the game can now be customized. But don't expect a GTA or Need For Speed type customization. You must unlock (or buy) skins.
As the season progresses, more content will be released for players. A fourth map, Hardhat, will appear as well as two new multiplayer game modes: Reloaded Weapons Game and Infected Land Warfare.
We are also fascinated by the mention of the "custom gunsmith," whose road map still says little about it. A way to personalize your arms beyond the skins that are already available?
Squads of 4 players on Warzone
Another great new addition of Season Three is Call of Duty: Warzone's Battle Royale will now feature four-player squads. A month after the release of the game, and a few weeks after the launch of a single-player mode, Warzone is increasing its rankings and changing a variety of elements in the process.
Still officially in beta, Call of Duty: Warzone adjusts vehicle damage and hitbox. Tactical decrease, which helps the squads to recover their weapon sets on the battlefield, is also increased from $8,500 to $10,000.
Activision is expecting many more upcoming content specifically for Call of Duty: Warzone.
A game that, let's not forget, is currently enjoying a great deal of popularity; enhanced, no doubt, by the fact that half of the world's inhabitants are confined to their homes.
Season 3 of Call of Duty: Modern Warfare will be available on all platforms at the end of the day. The Fight Pass costs 1,000 COD points or less than 20 dollars.